MANUFACTURED PRODUCTS
Safety Matches
We have developed the ability to manufacture different types of matchboxes. Our customers can avail an exclusive range of Cardboard Safety matches and wax matches, which are widely appreciated for Quality and Efficiency.
CARDBOARD MATCHBOX

To light up the fire in a single stroke, strike the wooden match against the rough dotted surface that is printed to the side of the matchbox. The quality of raw materials such as wood, hard paper, etc. is the reason for the outstanding quality of the product. In addition, the proposed cardboard matches do not require repetitive strikes to get ignited.
WAX MATCHBOX

We transport wax safety matches made from chopped tissue paper coated with paraffin wax. The tissue paper is blended with wax to give the splints better strength and smooth flame. The matches are safe for all types of weather conditions. They are manufactured in different lengths and sizes according to customer requirements.
TYPES OF BRANDS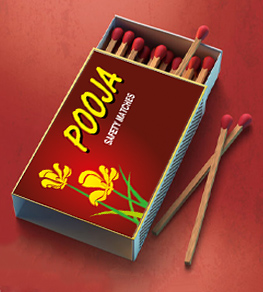 Pooja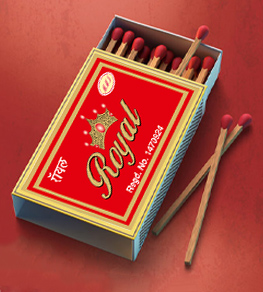 Royal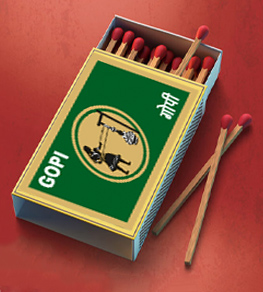 Gopi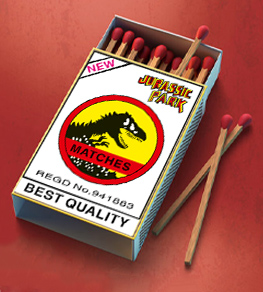 Jurassic Park
These matches are available in different grades as per the choice of the customer. For better and long time flame, our clients can avail a range of matches from us. Our product range includes Pooja, Royal, Jurassic Park, and Gopi. These matches offered by us are applicable for both commercials as well as for domestic purposes. We do not compromise with the quality of our products and so we use high-grade raw material for the manufacturing matches. Our clients can avail these matches for their efficiency. These matches are available in an affordable range to meet the requirement and satisfaction of the clients in a better way. Some important features are:
Easy to Strike
Safely Burn
Best Quality